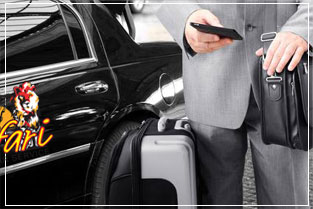 SAFARI CAR SERVICE INC.

Safari Limo and Car Service is operated under Safari Transportation Inc. a car service Base located at 1267 Atlantic ave, Brooklyn NY 11216. We have a large fleet of service cars. Most of our vehicles are reliable late model 2010-2013 Lincoln Town Cars, vans and mini-vans. We have been in business for over 16 years. Our service is available 24-hour seven-days-a-week (24/7), with many of our drivers living in the New York metropolitan area. We offer professional transportation service that is on time, convenient, reliable, safe, clean and affordable our competitive prices are viewed as generously under the market prices.
Safari car service is fully licensed and authorized by the Taxi & Limousine Commission of the City of New York the (T.L.C) for operating for-hire-vehicles (FHV's).. Also all of our drivers are licensed by the TLC, and Safari makes certain that they are professional, courteous and very knowledgeable regarding traveling in the five boroughs of NYC as well as the surrounding areas.